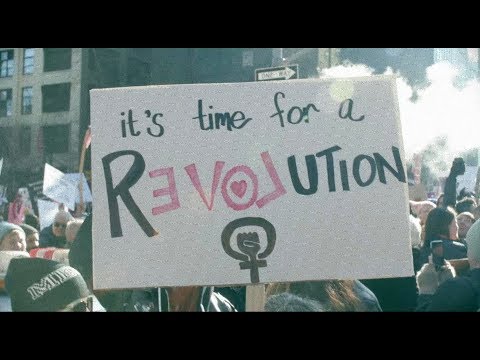 About
"A dream has come through," says singer-songwriter and electric violinist Rose Bartu. "I always wanted to work with a producer who completely understands me and my music and can see me reaching people all over the world." For her upcoming EP she is working with Steve Greenwell, who has worked with legends like Joss Stone, Diane Birch and Andy Grammer among many others. "It has been the most challenging and satisfying experience in my musical life! It is also very humbling. I get constant reminders of how much more there is for me to learn! But I trust Steve completely. He is giving his all to my songs and artistry, and I gave him full permission to develop a new fresh sound for me!"

The first single FREEDOM is an anthem for freedom, justice and respect for all people. Her new sound reminds us of legendary bands like Portishead and Massive Attack, and more recent artists like Haim and CHVRCHES.

Previously, she stepped out as "Roswitha" (her birth name, which means strength and success) as a singer-songwriter and violinist on her self-produced album, DESTINY, which made it into 10 categories on the Grammy ballots for a potential nomination. She embraced her total musicality and tastefully integrated her instrumental virtuosity within a musical style she described as World Soul. It's an elegantly eclectic blend of jazz, classical, R&B, hip-hop, rock and pop that showcases her gorgeous compositions, soulfully angelic vocals and some of the best musicians of the NYC scene on 13 original songs. She lead her own bands performing at celebrated venues like The Blue Note, Metropolitan Room, Knitting Factory and touring Europe. In addition she has notched over 70 production, arrangement, composition and performance credits on over 24 released albums, videos and film soundtracks. Her "DESTINY LIVE in NYC: the concert film" (Roberta Flack surprised her as a guest and stayed for the whole concert) made it onto the 57th Grammy ballots for Best Music Film.

Before that, Rose Bartu has had an esteemed career as "Queen Rose," a topflight electric violinist. She has appeared on Late Night with Conan O'Brien, in the movie August Rush, at the Latin Grammy's, and was featured on MTV's Unplugged with Trey Songz. As a member of the Philharmonic Orchestra of the Americas, she has performed with the likes of John Legend, Santana, Gloria Estefan and Patti LaBelle.

Rose Bartu was reared in a rural Austrian home surrounded by music in the middle of the Alps with her parents and five siblings. As a little girl she tinkered with any instrument she could get her hands on, whether it was a recorder, guitar or piano. Ultimately, the violin became her preferred, primary instrument and, by age 13, she began performing professionally and nurturing a dream of touring the world with her music. By 14, she moved out of her parents' home and began her classical violin studies at the University for Music and Drama Graz/Austria while attending the Performing Arts High School Dreihackengasse. Later on, she fell in love with New York City. Winning the prestigious Rotary Ambassadorial Scholarship "to further international understanding and friendly relations among people of different countries and geographical areas," allowed her to live her dream to study in the Big Apple. Rose Bartu holds bachelors of fine arts degrees from the world-class, cutting-edge New School University Jazz Program, NYC, and Anton Bruckner Private University for Music, Drama and Dance, Linz, Austria.
Pop | World Music/Contemporary | Electronica/Dance
Links
Source
Gloria Kim
+1 201-936 9877
Freedom Around The World - Global "ConcertTalks" Series - NYC Launch Event, August 21, 2018"
For immediate release:
Tuesday, August 7, 2018
CONTACT: Brian Hoffmann: 973-557-0836, brian.fatw@gmail.com
NEW YORK CITY -- On August 21, 2018, Freedom Around The World is holding its New York City Launch Event to celebrate 70 years of The Universal Declaration of Human Rights. Our Global ConcertTalks Series bring together artists and leaders committed to creating shifts and sustainable change in the world to ensure an equitable, just and peaceful future for all.
Freedom Around The World is the brainchild of New York-based, Austrian/American artist/activist Rose Bartu. "I was 7 years, sitting at the breakfast table with my five siblings in the Austrian Alps. On our radio, we heard of wars and people starving. I was heartbroken, and I started dreaming of touring the world to heal people with my music. I wanted peace more than anything, even in my family--between us children," Bartu said.
"We want to have an impact locally and globally, involving the communities where we produce our ConcertTalks, shining a light on issues around the world to create awareness. The artists featured at our launch event have all lived in New York City and have traveled around the world. The panel discussion about The Universal Declaration of Human Rights will give each of us an opportunity to share our experiences and commitments. We envision our guests leaving inspired and hopeful, getting in touch with what matters to them most," Bartu continued.
There will be live music from confirmed artist/activists: Honey Larochelle, Rose Bartu and Caits Meissner, as well as a panel talk celebrating 70 years of The Universal Declaration Of Human Rights -- RAISE AWARENESS AND MAKE A DIFFERENCE!
"We have reached out to a few other amazing artists we would want to be part of the inaugural ConcertTalk. Come curious and open, because this event will be like nothing you have ever been to! The focus is going to be on our guests. We are just coming to empower and inspire you, because I am clear that everyone is a leader where they are showing up. The question becomes, do they own that? I believe this is what ultimately will transform society, this country and the world at large," she said.
Bartu's songs often touch on social justice themes: Martin Luther King, Jr. was a big inspiration to Bartu when she graduated from high school, specializing in African American History long before she thought of coming to New York City. Her "Building Bridges" song and film (featuring Mark Shine) was used by the Mayor of Selma, Alabama, for his re-election campaign. Bartu's latest song "Freedom" is an anthem for freedom, justice and human rights for all.
The first event is produced in partnership with and benefitting the nonprofit 501c3 NEW LIGHT INDIA "...to promote gender equality through education and life-skill training, thereby reducing harm caused by violence and abuse to women and children..."
Press Contact: Brian Hoffmann: 973-557 0836, brian.fatw@gmail.com
Dispatch Details
| | |
| --- | --- |
| Ticket URL: | Click here |
| Ticket Phone: | n/a |
| Ticket Price(s): | $25 |
| Venue Link: | Click here |
| Venue Zip: | 10029 |
| Venue City, State: | NYC, NY |
| Venue St. Address: | 215 E. 99th Street |
| Venue: | El Barrio's Artspace PS109, Blackbox Theater |
| Concert Start Time: | 8pm |
| Doors Open: | 7:30pm |